Long Island Press
February 8, 2012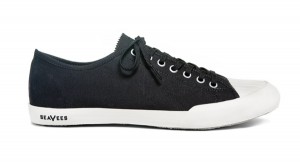 In June of 2011, Soles4Souls, a Nashville-based charity that provides shoes to the world's less fortunate men, women and children in over 127 countries (including the United States) asked the National Association of Professional Organizers (NAPO) to accept the challenge of collecting 1 million pairs of shoes by January 31, 2012.
"With tragedies such as the earthquakes in countries like Haiti and Japan, on top of the enormous needs elsewhere, we can use the estimated 1.5 billion shoes taking up space in the closets of ordinary people to change the world one pair at a time," said Founder and CEO of Soles4Souls, Wayne Elsey. "Donating shoes is one of the most simple, yet profound acts you can do, because it will greatly improve someone's life in the most difficult of times."
To help meet the challenge, NAPO's Professional Organizers of Long Island Nancy Borg, Cynthia Braun, Ellen Conroy, Joan Essex, Vickie Faber, Linda Goldfarb, Regina Kempster, Jackie Mastropolo. Carla Mazzuchelli, Virginia Placa, Alice Price, Jayne Schoenbrun, Diana Soll and Wanda Struhl reached out to clients, friends, family, community members and their local school districts. In addition to the many donations made by individuals, the East Williston and Hicksville School Districts as well as Jericho Middle School and High School graciously agreed to host shoe drives which brought an amazing response. Thanks to the generosity of all who contributed, NAPO's Professional Organizers of Long Island were able to collect 3,092 pairs of shoes for Soles4Souls.
Partnering with the organizers were Storage Quarters in Garden City who, thanks to owner Deborah Brooks, supplied storage space to house the collected shoes free of charge as well as assistance from staff members Chrystal Freeman, Jeff Fried, Gonzalo Gonzalez, and Carol Palma, and The Junkluggers, a removal company based in Manhattan, who supplied a truck and "Luggers" Paul Clark and Ronnie Esquivel (also free of charge) to transport all of the donated shoes from Storage Quarters to Soles4Souls' warehouse.
For more information about Soles4Souls (or to make a donation), please visit their website at
http://www.soles4souls.org/