10 Top Tips to Get Your Home Holiday Ready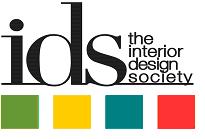 Caroline Wilkes
carolinewilkes@aol.com
November 15, 2010 - These members of the Long Island chapter of Interior Design Society believe the holiday season can be even more magical with just a little bit of planning, effort or cost, and have revealed their favorite simple-yet-impactful ways to make the your home a hit for holidays...
Organize and De-Clutter - Before you deck the halls and start meal planning, Cynthia Braun, A professional organizer (OrganizeYourLife.org) advises, "Reduce holiday stress and anxiety by clearing away accumulated clutter around your home and cleaning out kitchen closets and cupboards. This will create space for decorations and holiday food items, setting the stage for meal prep and baking.

Choose a Decorating Theme - Kathy Passarette of Creative Home Expressions (CreativeHomeExpressions.com) suggests choosing an inspiration. "Holiday gift wrap, a favorite ornament or holiday accessory may have the style and colors that inspire you for your decorating. Repeat these colors and textures throughout your home. For example, if you decide on a red and gold color scheme, use red and gold towels in your kitchen, red and gold pillows in your living room and so on."

Get Back to Nature - Kathy Passarette also thinks bringing the outdoors can make an elegant statement. "Consider rustic twig hurricanes, grapevine wreaths and other natural elements. Keep it simple -- plain greenery in a basket can be one of the most seasonal of looks." She also suggests using clear glass containers, such as apothecary jars, and filling them with pine cones or cranberries to bring seasonal color and texture to various spots in your home.

Add Festive Flowers - Paperwhites are the forgotten holiday flower. William Johnson of East End Interiors (EastEndInteriors.com) says, "Easy to grow, full of fragrance, and versatile in style, the clean white flower of the Paperwhite can be placed with fresh cut greens or twigs from your birch tree. You can add a holiday twist to any setting, whether traditional or contemporary."

Go for the Garland - There are so many ways to warm up a room with garland. Designer Karen Lyons, owner of Comfort By Design (ComfortByDesignofNY.com) says, "You just have to use a little imagination…besides using garland on holiday trees and your banister, it looks beautiful lit up across a ceiling to divide a room, hung around a chandelier and hung over your favorite artwork, mirrors and doorways. Light it up where you can for an added touch."

"Over The Top" Chandeliers -- Interior Decorator Vivian Beechinor of Room Redecorator (RoomRedecorator.com) suggests, "Jazz up your chandelier with holiday ornaments and ribbons to give it a glitzy, sparkly look. This is an unexpected touch that will impress your guests this holiday season."

Serve With Style - "The holiday table should feel like a big, happy celebration," says Interior Designer Caroline Wilkes of Caroline Wilkes Interiors (CarolineWilkesInteriors.com). The most interesting table settings start with the tradition of using prized pieces of china, crystal or silver that may have been in the family for years. "Members of the family enjoy seeing these things at gatherings…then put your own spin on it by mixing in more current elements. Pick up on a color in the china pattern and run with it, or choose silver, gold or white as an elegant accent."

It's All About The Centerpiece - "The focal point of the holiday table," says Caroline Wilkes, "there are two approaches in designing a fabulous centerpiece... you can use one, monumental arrangement or a row of like items that span the length of the table." "The juxtaposition of luxury and nature is very intriguing… be creative and try incorporating tall winter branches with sparkling ornaments and candles."

Dust Off Those Family Photos - A task that lingers on just about everyone's "to-do" list, Nancy Ganzekaufer, owner of Expressive Living Art Consulting (ExpressiveLiving.com) recommends creating that family photo wall you have always wanted. "Nothing makes family and friends feel more welcomed than seeing how important they are to their loved ones. Whether it be a hallway wall or a stairwell, a family photo wall not only gets your home ready for family time, but reminds you of what's important all year long."

Post-Holiday Storage - The first year you do this requires a bit more effort, but from then on setting up and taking down holiday decorations is a breeze. Professional organizer Cynthia Braun recommends her "Organzied Storage" system, stressing the importance of returning decorations to appropriately labeled containers. "Sort, organize and store by groupings of like items. This will make decorating next year simple and care-free."